DiademUSA is pleased to announce that Jon Crumrine has joined them as VP of Business Development.
More
»
Established in 1995, APP's sole business profile is the development and sales of DIADEM® green roof systems and accessories. We offer optimum solutions for structural junction points and the appropriate build up of layers for successful installations and long-term viability.
More
»
KLS telescopic edge profiles are L-shaped and made out of aluminum with perforations along the main fold for continuous drainage. The 6.56ft long pieces have an insert of the same length, making the lenght adjustablebetween 6.56-13.0Ft, saving installation time and making cuts unnecessary.
Designed by Seattle-based Thomas Rengstorf & Associates (TRA), landscape architect Forrest Jammer of TRA who selected DIADEM® USA as the green roof system for many reasons, especially for the quality to engineer a roof that would not only provide an aesthetically pleasing retreat, but also complement the overall sustainability goals of the expansion.
The DiaSafe® Systems are anchoring devic-es which ensure the safety of staff working at heights. They have been tested by TÜV-Austria, Europe's leading safety certification organisation.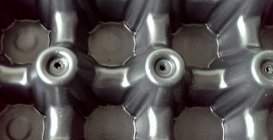 Water-retention and flow-delay drainage board
More
»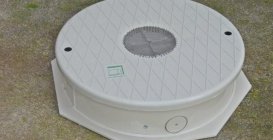 Drain cover and inspection box for extensive green roofs
More
»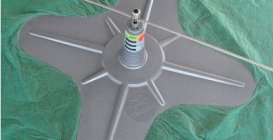 Fall protection system with multiple anchoring points
More
»

"To know that you have a beautiful green roof to go to in this building is a priceless amenity and great for creativity, too." - said Cathryn Vandenbrink, Artspace property manager
More
»